The following Councillors were elected to office following the elections on 7 May 2015.
In carrying out their work as Councillors, they must comply with the Standing Orders adopted by March Town Council: Standing Orders Oct 2014
All Councillors are required to sign a Declaration of Office and must complete a Register of Member Interests which is provided for the registration of Disclosable Pecuniary Interests within the meaning of the Localism Act 2011.
NORTH WARD (4 COUNCILLORS)


Councillor Kim French
Woodville, 321 Wisbech Road, Westry, March, PE15 0BA
Tel: 655099
RoMI KFrench615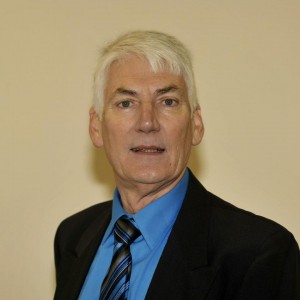 Councillor John W Gowing
Arden Lodge, 134 Elliott Road, March, PE15 8RA
Tel: 07946 380239
Email:  gowingmtc@gmail.com
RoMIJWGowing615
Councillor Malcolm L George
1 Henford Gardens, March, PE15 8NT
Tel: 07855 829341
Email: malcolmlgeorge@aol.com
RoMI MLGeorge615

Councillor Stephen R Court
40 Cavalry Drive, March, PE15 9EQ
Tel: 07813 453772
Email: stephencourt@tiscali.co.uk
RoMI SRCourt615
WEST WARD (4 COUNCILLORS)

Councillor Janet (Jan) French
Woodville, 321 Wisbech Road, Westry, March, PE15 0BA
Tel: 655099
Office: 658318
Email: frenchies@hotmail.com
RoMI JFrench615

Councillor CC (Kit) Owen
95b High Street, March, PE15 9LH
Tel: 654612
Email: kowen@fenland.gov.uk
RoMI CCOwen615

Councillor Robert F Skoulding
44 The Causeway, March, PE15 9NX
Tel: 657640
Office: 602890 or 653649
Email: rskoulding@aol.com
Cllr R SkouldingROMI

Councillor Andrew R Donnelly
1 Cricketers Close, March, PE15 9RU
Tel: 659981
RoMI ARDonnelly615
EAST WARD (4 COUNCILLORS)

Councillor Nigel Harris
92 New Park, March, PE15 8RS
Tel: 07980 519467
Email: bignigeugg@aol.com
RoMI NJHarris615



Councillor Andrew Pugh
4 Ireton Way, March, PE15 9DN
Tel: 650315
Email: andrew.pugh1@googlemail.com
RoMI APugh615

Councillor Mark W Purser
11 Ravenhill Drive, March, PE15 9RL
Tel: 652519
Email: markpurser.mtc@hotmail.co.uk
RoMI MWPurser615

Councillor Martin EC Field
Rose Cottage, 26 New Park, March, PE15 8RS
Tel: 07779  572292
Email: martin.mkatfield@gmail.com
RoMI MField615
Councillors at the Annual Assembly 27th April 2015. Also in the picture; Town Clerk, Clive Lemmon and Assistant Town Clerk ,Geoff Wilkinson. Absent are Councillors George and Cornwell.